NORTHWEST'S PREMIER ROOFING CONTRACTOR
FREE ESTIMATES
Thank you for contacting Atlas Roofing Pros, a representative will contact you shortly.
Welcome To Atlas Roofing Pros
Our company is locally owned and operated, licensed and insured, and dedicated to providing the best customer service and quality work in the industry. Like all Oregon roofing companies we specialize in handling all of your roofing, rain gutter, and exterior siding needs for residential, multi-family, and commercial facilities. Our experienced and professional staff at Atlas Roofing Pros serves Portland, Salem and Surrounding Counties with prompt service, free estimates, and 24 hour emergency services. Atlas Roofing Pros is proud to serve you, and your family and guarantee each project is completed with integrity and quality! Atlas Roofing Pros provides quality roof removal services each and every job. We pride ourselves on being reliable, getting your job completed quickly and efficiently and leaving the job site just as clean, if not cleaner, than when we arrived. We dispose of all roofing debris according to federal, state, and local regulations. Although roof materials are meant to last for many years, most homes and businesses eventually need new roofing installed. Atlas Roofing Pros wants to be your choice for all types of roof installation and roof replacements. We use quality, name brand products on all of our commercial and residential roofing projects.
MILITARY DISCOUNTS & DONATIONS
WE SUPPORT & REGULARLY DONATE TO THE WOUNDED WARRIOR PROGRAM. WE ENCOURAGE DONATIONS TO THIS AMAZING ORGANIZATION.

$250 OFF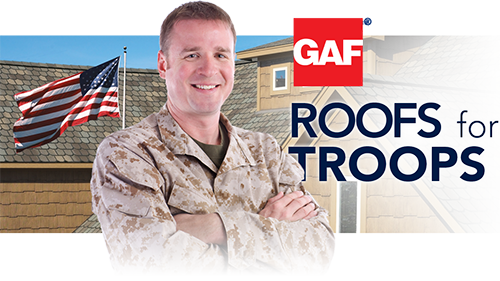 WE ARE GAF CERTIFIED ROOFERS
THE COUNTRY'S #1 SHINGLE MANUFACTURER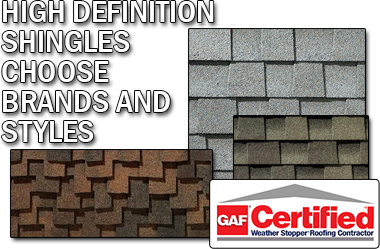 COMMERCIAL ROOFING

CHOOSE FROM DOZENS OF
ECO-FRIENDLY ROOF SYSTEMS
SIDING INSTALLATION