Thank you for contacting Atlas Roofing Pros, a representative will contact you shortly.
**By submitting this form, you authorize Atlas Roofing and Construction to text, call, and email you regarding your inquiry. Message and data rates may apply. Message frequency varies.
Residential

Roofing Services
We've been installing residential roofs for happy customers for years!
Your home's roof is critical for protection from wind, water, and hail damage. For those reasons, choosing a trusted residential roofing contractor is very important. Besides the obvious things you need to look for, such as licensing, insurance, and certifications, you need an experienced professional to ensure the job is done right.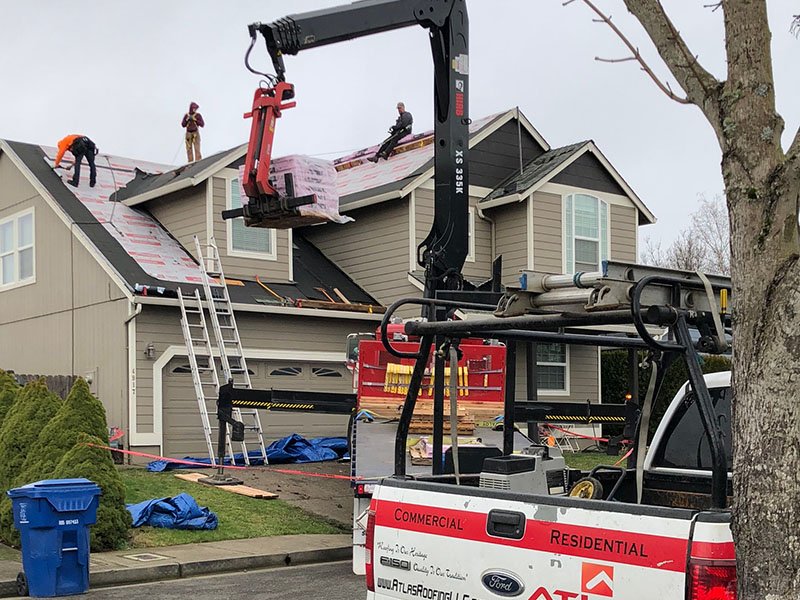 roofing
Roof Inspections
Inspections are free to schedule, and we thoroughly check every inch and corner of your roof in order to find any problem areas or potential problems areas. We'll then work with you on the best course of action to deal with these issues.
roofing
Roof Installations
We install new roofs on new construction homes, or if you have already selected a new roofing style for your existing home we'll gladly install it. For good structural integrity, it's important to trust the professionals at Atlas Roofing Pros to handle all your installs.
roofing
Roof Maintenance
We can repair any damage on your roof or, if need be, completely replace it with a newer and stronger roof system if your existing roof is too old and worn-out. We'll also replace your roof if you are ready for a brand new look and style.
Quality Is Our Priority
Atlas Roofing Pros uses quality name brand products on all of our residential roofing projects
GAF Shingles
One of the largest shingle manufactures in North America with some of the best warranties.
Owens Corning Shingles
With so many color sand styles to choose from, your roof is more than just a roof.
We Are GAF Certified Contractors
When you hire a GAF Certified Residential Roofing Contractor, you have access to lifetime limited warranties with the best coverage in North America. With only 7% of roofers being GAF Certified contractors, we meet a professional standard of excellence and are up-to-date with the latest technologies.
Roofs For Troops
GAF, a U.S.-based corporation, is giving back to our troops.
U.S. Military Troops (active and retired) get a $250 Rebate when they install a GAF roofing system on their home and purchase an Enhanced Warranty.
Military Donations
Giving back to those that defend our freedom.
We support and regularly donate to the Wounded Warrior program. We encourage donations to this amazing organization.
Schedule Your Free Estimate Now
Call (503) 393-7663 or use our online form to get your free estimate. It's quick and easy!